Stratford-upon-Avon
23rd - 25th July 2021
Come and join us and take a look at over 350 new and used caravans and motorhomes from all your local and regional dealers. You can stay and enjoy 7 nights camping and enjoy 3 nights of fantastic live entertainment*, a licensed bar and a variety of food options. Don't forget, your day ticket price is included if you're staying with us!
Camping starts from Monday 19th July until 26th July .
For day visitors, the show starts on Friday 23rd July until Sunday 25th July.
Explore Stratford-upon-Avon
The town sits proudly on the River Avon which flows through the middle of town, once a key factor as trade route and enhanced by linking with the British Waterways Canal network for the Midlands, the River is now used mainly for leisure activities. The focal point for many on the River Avon is the facade of The Royal Shakespeare Theatre.
William Shakespeare's significance to the town can be found in his families' houses, three of which are situated within easy walking distance within town, the other two situated slightly out of town with easy access.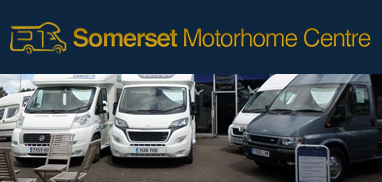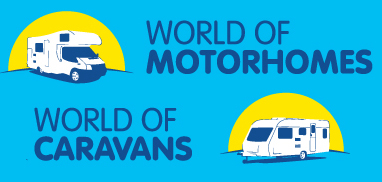 Where is Stratford Racecourse: Stratford Racecourse is situated off the B439 Evesham Road out of Straftord-on-Avon. For satellite navigation our postcode is CV37 9SE.​
Opening Times: 10:00am - 5:00pm
(closes 4:00pm on Sunday)
Admission Price:
Adults £6.00 | Kids FREE | Dogs on leads welcome
Find Venue:
Luddington Rd, Stratford-upon-Avon
CV37 9SE


Remember: Campers get FREE day access to the show!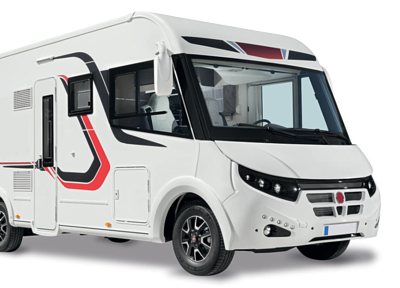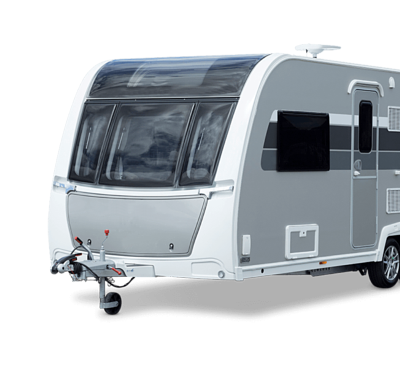 Michael Buble - Tribute
Thursday 22nd July 2021
Introducing Max Hutton as Canadian crooner and new swing sensation Michael Buble, this show includes Bubles own international chart hits, Home, Everthing, Lost and Haven't met you yet mixed with a selection of Bubles trademark Big Band standards taken from his four Uk chart topping albums covering artistes from Nina Simone, Queen, Bobby Darrin, Stevie Wonder, Peggy Lee, Van Morrison and Dean Martin and many more. This sophisticated show spans seven decades of music, Jazz, Swing, Blues, Pop, Soul and Rock & Roll are all given the Buble Big Band treatment. Max is receiving rave reviews of this Dynamic and Authentic Tribute to the new King of Swing!
Abba's Angels
Friday 23rd July 2021
Abba's Angels, one of the UK's premier have been established since 2000. Featuring some incredibly talented singers and musicians they offer one of the most captivating and authentic tributes to one of the greatest bands of all time.
They have appeared on BBC 1's the One Show, Children In Need, Sky1 TV, featured on Star for a Night, been recommended in the Sun Newspaper and on the front cover of a Sunday Times magazine. Abba's Angels have even been interviewed on Sky News in front of half a million viewers regarding the rumours of an Abba Reunion!
Peter Kay - Tribute
Friday 23rd July 2021
Now in his 14th year and with over 3000 performances under his belt, Lee Lard is still being voted the most popular comedy tribute act in the UK!
Lee's outstanding tribute to Bolton's funny man Peter Kay has now been enjoyed by thousands of fans throughout the UK and abroad.Lee Lard's Peter Kay Tribute Show is as popular now as ever and continues to 'sell out' wherever he goes.
Delivering his own hilarious 'Peter Kay' style of stand-up comedy, Lee appeals to audiences of all ages.
Bee Gees - Tribute
Saturday 24th July 2021
The UK Bee Gees are the most realistic tribute to the Bee Gees that you will ever see or hear. As the trio appear on the stage you can just feel the air of amazement by the audience. The UK Bee Gees have gone to great lengths to be certain that not only is the music very accurate, but that they look and act every inch as the Gibb brothers.
All the great songs, the harmony voices, the look (modern or 70's / 80's style), the mannerisms and the dry humour – all are faithfully re-created. From the first opening song of 'You Should Be Dancing', all the way through the romantic ballads such as 'How Deep Is Your Love' and finally into the fantastic disco film tracks such as 'Night Fever' and 'Stayin' Alive', you can be forgiven for thinking that the real Bee Gees are there with you.
Lee Carroll - Comedian
Saturday 24th July 2021
Lee Carroll has been making waves on the comedy circuit over his 25-year career in the industry and has performed up and down the country, taking to the stage at some of the most impressive venues around. He also rose to fame with a host of television and media appearances in the 90s.
Lee is a veteran comedian with the same energy and enthusiasm that he possessed as a breakthrough act. It is rare to find a stand-up comedian as outright hilarious and completely clean-cut as Lee Carroll. Lee's off-the-cuff and observational humour is fresh and surprising, leaving audiences stunned and in stitches.
Camping Booking Terms & Conditions
Camping facilities at this show include:
Toilets / Disabled toilets
Chemical waste disposal points
Drinking water
Grass pitches only
Disabled pitches are for badge holders only and are only available for advanced bookings on request. Please bring your disabled badge with you.
Please be advised that there is no electric hook-up but you are more than welcome to bring a small generator with you.
*Appletree Exhibitions reserves the right to cancel the evening entertainment due to Covid-19 Government restrictions and guidelines at the time of the event. Any decisions will be made in conjunction with the Local Authority. The safety of you our Campers and our staff are paramount.
Booking Terms & Conditions
1. Cost – up to 7 nights £126. Accompanied children under the age of 14 are free, additional adults are £15 per person for the duration of your stay.
Stay from Monday (7 nights) = £126
Stay from Tuesday (6 nights) = £108
Stay from Wednesday (5 nights) = £90
Stay from Thursday (4 nights) = £72
Stay from Friday (3 nights) = £54
Stay from Sat ( 2 nights) = £40
2. All monies must be paid in advance unless prior agreement with the organiser's has been made.
3. All tickets are non-refundable and non-exchangeable.For up to 7 night stays: Check in Monday from 12pm
4. Evening entertainment is on Thursday, Friday and Saturday nights and is also included in the camping fee.
5. There is no restriction on unit size
6. If you have not pre-booked camping, we cannot guarantee availability of space
Email: sales@appletree-exhibitions.co.uk | Phone: 01805 603943​