Stratford-upon-Avon
6th - 8th May 2022
Come and join us and take a look at new and used motorhomes, campervans & caravans from all your local and regional dealers. You can stay and enjoy 7 nights camping and enjoy 3 nights of fantastic live entertainment, a licensed bar and a variety of food options. Don't forget, your day ticket price is included if you're staying with us!
Camping starts from Monday 2nd May until 9th May.
For day visitors, the show starts on Friday 6th May until Sunday 8th May.
Explore Stratford-upon-Avon
The town sits proudly on the River Avon which flows through the middle of town, once a key factor as trade route and enhanced by linking with the British Waterways Canal network for the Midlands, the River is now used mainly for leisure activities. The focal point for many on the River Avon is the facade of The Royal Shakespeare Theatre.
William Shakespeare's significance to the town can be found in his families' houses, three of which are situated within easy walking distance within town, the other two situated slightly out of town with easy access.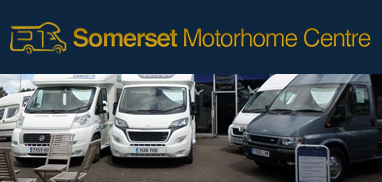 Where is Stratford Racecourse: Stratford Racecourse is situated off the B439 Evesham Road out of Straftord-on-Avon. For satellite navigation our postcode is CV37 9SE.​
Opening Times: 10:00am - 5:00pm
(closes 4:00pm on Sunday)
Admission Price:
Adults £5.00 | Kids FREE | Dogs on leads welcome
Find Venue:
Luddington Rd, Stratford-upon-Avon
CV37 9SE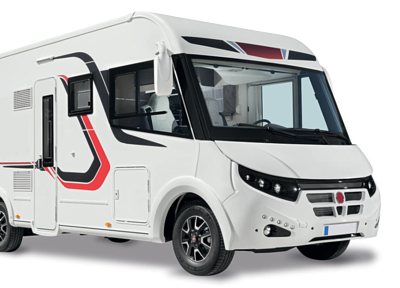 Camping Booking Terms & Conditions
Camping facilities at this show include:
Toilets / Disabled toilets
Chemical waste disposal points
Drinking water
Showers on-site
Grass pitches only
Disabled pitches are for badge holders only and are only available for advanced bookings on request. Please bring your disabled badge with you.
Please be advised that there is no electric hook-up but you are more than welcome to bring a small generator with you.
Booking Terms & Conditions
1. Cost – up to 7 nights £140. Accompanied children under the age of 14 are free, additional adults are £15 per person for the duration of your stay
Stay from Monday (7 nights) = £140
Stay from Tuesday (6 nights) = £120
Stay from Wednesday (5 nights) = £100
Stay from Thursday (4 nights) = £80
Stay from Friday (3 nights) = £60
Stay from Sat ( 2 nights) = £44
2. All monies must be paid in advance unless prior agreement with the organiser's has been made
3. All tickets are non-refundable and non-exchangeable.
4. Check-in times 10am until 6pm
5. Evening entertainment is on Thursday, Friday and Saturday nights and is also included in the camping fee
6. There is no restriction on unit size
7. If you have not pre-booked camping, we cannot guarantee availability of space
Remember:
Campers get FREE day access and evening entertainment within your camping ticket price!
Ian Jones as Lee Evans
Saturday 7th May
Ian Jones' stage antics boast a clean, fun and entertaining comedy show that has been closely compared to the hysterical humour of Lee Evans. Ian's improvisational comedy is a hilarious form of entertainment due to its spontaneous, audience-interactive nature.
Tony Lewis as Robbie Williams
Thursday 5th May
For the past decade Tony has been wowing audiences worldwide with his amazing portrayal of Britain's Greatest Entertainer, Robbie Williams! After making his debut in Trevor Chance's 'Legends,' Tony has gone on to perform all across the globe, leaving audiences constantly gagging for more!
Mike Leigh as Neil Diamond
Friday 6th May
As the UKs premier Neil Diamond tribute show voted tribute of the year two years in succession, no other Neil Diamond tribute comes close. Mike Leigh's Diamond Nights tribute show has performed all over Europe and the Middle East to sell out houses.
The Beach Boyz
Saturday 7th May
Now in their 6th year of touring theatres and festivals in the UK and Europe, Beach Boyz Tribute Band have entertained thousands of people with their energetic, crowd pleasing, stage show.
Email: sales@appletree-exhibitions.co.uk | Phone: 01805 603943​