Come and join us for a week of 'Fun in the Forest' to celebrate the Queen's Platinum Jubilee!
New Forest Show Ground
3rd - 5th June 2022
Come and camp for up to 7 nights from Monday 30th May. Included in your camping price is 3 days admission into the Motorhome & Campervan Show and 4 nights of fantastic evening entertainment, starting on Thursday 2nd June in the entertainment marquee. A fully stocked bar and food will be available on each of these nights. FREE entry for day visitors.
The New Forest Showground (New Park) is ideally situated in the heart of the beautiful New Forest National Park, making it the perfect destination for a camping break on the South Coast. With immediate access to safe off-road walking and cycling paths, Brockenhurst is a lovely forest village, located only a 5 minute drive or 30 minute stroll through the forest. Brockenhurst has many shops, pubs, restaurants and cafes as well as a butchers, bakery and greengrocer.
As well as the Motorhome & Campervan Show on 3rd – 5th June, we have all sorts planned throughout the week including live music during the day and a fantastic line up in the evenings on Thursday, Friday Saturday and Sunday (See below for the evening entertainment) and lots of things to entertain the kids.
Brockenhurst train station provides direct rail links with Bournemouth, Poole, Winchester, Southampton and London, which is only 1hr 30 minutes away by train. Visitors can walk or cycle miles of safe off-road trails, accessed through a gate at the back of the site. Brockenhurst village can be reached via a flat 30 minute walk or 15 minute cycle through the open forest. There is an abundance of attractions and activities which can be found in the local area, including Peppa Pig World at Paulton's Park, Beaulieu Motor Museum and Longdown Activity Farm.
Plan your stay and take a look at the things to do locally:
Where is New Forest Show Ground: The Show Ground, Clay Hill,
Brockenhurst SO42 7QH
Opening Times: 10:00am - 5:00pm
(closes 4:00pm on Sunday)
Admission Price:
Adults FREE | Kids FREE
Dogs on leads welcome
Find Venue:
The Show Ground, Clay Hill,
Brockenhurst SO42 7QH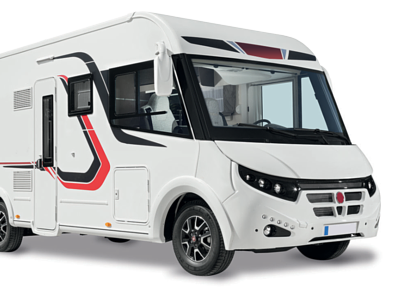 Remember:
Campers get FREE evening entertainment within your camping ticket price!
​
Camping Booking Terms & Conditions
Camping facilities at this show include:
Toilets / Disabled toilets
Chemical waste disposal points
Drinking water
Grass pitches only
Disabled pitches are for badge holders only and are only available for advanced bookings on request. Please bring your disabled badge with you.
Please be advised that there is no electric hook-up but you are more than welcome to bring a small generator with you.
Booking Terms & Conditions
1. Cost – up to 7 nights £140. Accompanied children under the age of 14 are free, additional adults are £15 per person for the duration of your stay
Stay from Monday (7 nights) = £140
Stay from Tuesday (6 nights) = £120
Stay from Wednesday (5 nights) = £100
Stay from Thursday (4 nights) = £80
Stay from Friday (3 nights) = £60
Stay from Sat ( 2 nights) = £44
2. All monies must be paid in advance unless prior agreement with the organiser's has been made
3. All tickets are non-refundable and non-exchangeable.For up to 7 night stays: Check in Monday from 12pm
4. Evening entertainment is on Thursday, Friday, Saturday & Sunday nights and is also included in the camping fee
5. There is no restriction on unit size
6. If you have not pre-booked camping, we cannot guarantee availability of space
​
Jersey Boys Tribute
Friday 3rd June
All four members of WEST END JERSEYS have appeared in London's West End amongst a huge variety of other performing engagements. Their experience and professionalism is unmatched in the Jersey Boys Tribute arena.
The band themselves have played at every venue imaginable, from someone's front room, working men's clubs through to 5-star hotels, open air festivals, and commercial theatres.
The UK Bee Gees
Saturday 4th June
The UK Bee Gees are the most realistic tribute to the Bee Gees that you will ever see or hear. As the trio appear on the stage you can just feel the air of amazement by the audience. The UK Bee Gees have gone to great lengths to be certain that not only is the music very accurate, but that they look and act every inch as the Gibb brothers.
The BlueBirds
Thursday 2nd June
Get ready to flip your wig to the vintage sound of The Bluebirds, a harmony trio passionate about keeping the vintage sound alive. Whether it's a modern twist on a juke-box hit or sticking to the good'ole war-time classics, The Bluebirds are here to make your evening one to remember! Expect classic vocals, dizzy dance moves and personality in abundance... you're in for a blast!
Martin Smith
Friday 3rd June
MARTIN SMITH is one of the very few Acts in the UK who comes to you as a Top Class Comedian and a Superb Musical Act all rolled into one! Described in the 'Stage' Newspaper as '.....a cross between Bob Monkhouse and Richard Digance', He provides you with a unique mixture of superb up-front COMEDY - great Professional Patter, Quick one-liners and Ad-Libs.
Ian Dee
Saturday 4th June
Ians Comedy Stage Hypnosis show has been declared one of the UK's most creative and original Hypnotist Shows it delivers interactive, improvisational and hilarious comedy while simultaneously unlocking the volunteers' subconscious creative genius.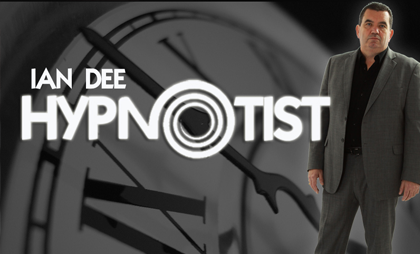 Images for illustration purposes only
Day Visitors
FREE Admission!
James Lewis as Elton John
Sunday 5th June
A man from South Wales transformed into his idol, Elton John, on ITV's new singing talent show, Starstruck.
Check out his performance HERE on instagram.
Email: sales@appletree-exhibitions.co.uk | Phone: 01805 603943​