Shrewsbury
Join us a for a day of all things Motorhome & Campervan. Catering, hot drinks and food options are available. Easy access to the site and free parking included.
You can stay and enjoy 7 nights camping and enjoy 3 nights of fantastic live entertainment*, a licensed bar and a variety of food options. Don't forget, your day ticket price is included if you're staying with us!
Explore Shrewsbury
Neatly scooped up in the loop of the River Severn, the county town of Shropshire features a crisscross of Medieval streets lined with wonky buildings and 600 listed buildings as well as a wide range of attractions, independent shops and restaurants.
Shrewsbury's highlights include: the statue of Charles Darwin, the Darwin Trail around town, the Quantum Leap sculpture, Shrewsbury Abbey and Shrewsbury Castle.
Home to a Tudor Cinema, a sell-out folk festival and the world's oldest flower show, Shrewsbury offers entertainment and events throughout the year. A boat trip on the Sabrina is a must, as is a stroll through the 29 acre parkland at Quarry Park.
Where is the Shrewsbury Show? Greenhous West Mid Showground is easily accessible and is linked to the motorway by the A5 and M54.
For Sat Navs the postcode is: SY1 2PF
Opening Times: 10:00am - 5:00pm
(closes 4:00pm on Sunday)
Admission Price:
Adults £5.00 | Kids FREE
Dogs on leads welcome
Find Venue:
The Greenhous West Mid Showground
Berwick Road
Shrewsbury
SY1 2PF
Remember: Campers get FREE day access and evening entertainment within your camping ticket price!
SHOW POSTPONED
UNTIL 2023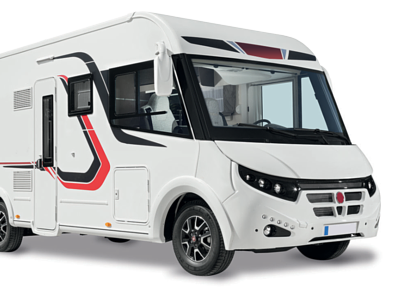 Camping Booking Terms & Conditions
Cost – up to 7 nights £126. Accompanied children under the age of 14 are free, additional adults are £15 per person for the duration of your stay.
Stay from Monday (7 nights) = £126
Stay from Tuesday (6 nights) = £108
Stay from Wednesday (5 nights) = £90
Stay from Thursday (4 nights) = £72
Stay from Friday (3 nights) = £54
Stay from Sat ( 2 nights) = £40
2. All monies must be paid in advance unless prior agreement with the organiser's has been made.
3. All tickets are non-refundable and non-exchangeable.For up to 7 night stays: Check in Monday from 12pm
4. Evening entertainment is on Thursday, Friday and Saturday nights and is also included in the camping fee.
5. There is no restriction on unit size
6. If you have not pre-booked camping, we cannot guarantee availability of space
Camping facilities at this show include:
Chemical waste disposal points
Drinking water
Grass pitches only
Disabled pitches are for badge holders only and are only available for advanced bookings on request
Please bring your disabled badge with you
Email: sales@appletree-exhibitions.co.uk | Phone: 01805 603943​